Safe holidays in Tuscany! In Lucca we can: seaside,mountains and countryside.
Giacomo and his family, once again this year, have chosen our holiday home in the gorgeus Lucca area.
They reach us easily from Milan in less than 3 hours, and with them, also Valentina, the cousin who lives in Zurich, who with her big "team" of cheering children, loves Tuscany.
They return to Lucca because there is always something from the long list of things to do, which they did not have time to discover the previous year.
How nice is it to be lazy by the pool of the beautiful villa that they have chosen among many?
There is someone of the group, who towards the end of the afternoon paws for a ride in a nearby town, infact everything is a stone's throw away: the sunset over the Versilia sea, a ride to the majestic structure that houses the Livorno market, a nice ride on the walls of Lucca, a good aperitif on the hills of Barga, in Garfagnana.
We all feel the need to take a relaxing and safe holiday, enjoy the silence of the countryside around Lucca, or of a terrace on the roofs of the walled city.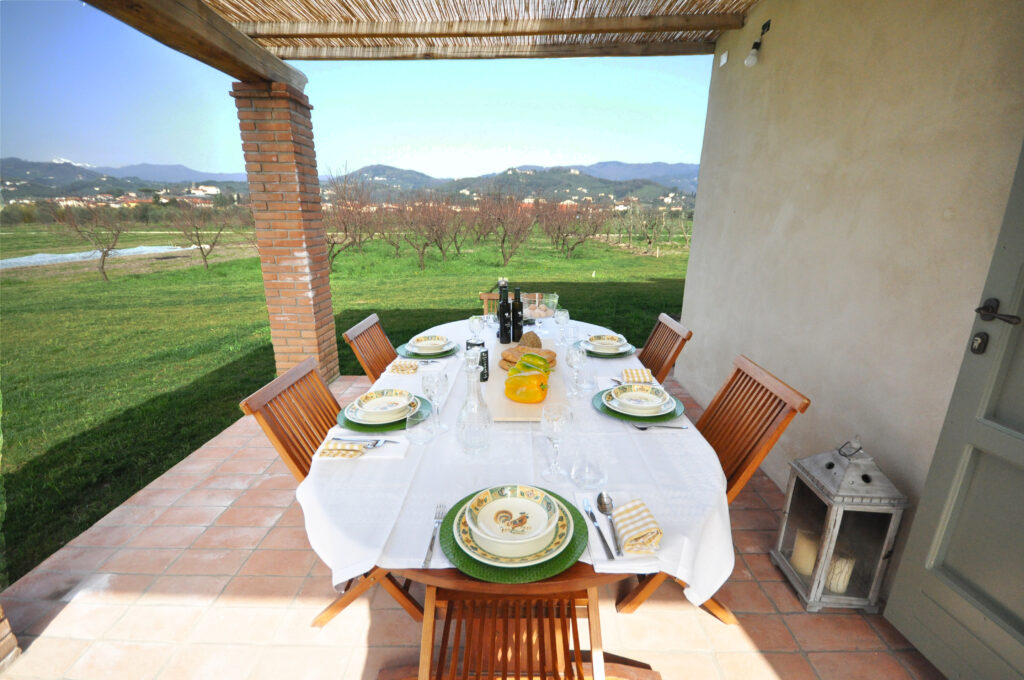 Our air-conditioned apartments welcome those who love a safe and exiting holiday, between art and many restaurants, all also organized for the best catering directly on your holiday rental.
No one is excluded, we can make happy all those who want a holiday in the most authentic part of Tuscany: Those who adore the sea of ​​the long beaches of Versilia, those who love nature and the silence of a private villa with breathtaking views, those who cannot do without beautiful walks and take advantage of the proximity to the Apuan Alps, and those whodo not want to miss a tour of monuments in Tuscany